[section label="Media Left" bg_color="rgb(193, 193, 193)" bg_overlay="rgba(255, 255, 255, 0.85)" padding="60px" border="1px 0px 1px 0px"] [row style="large" v_align="middle"] [col span="6″ span__sm="12″] [ux_image id="7454″ depth="2″] [/col] [col span__sm="12″ align="left"]
Our Story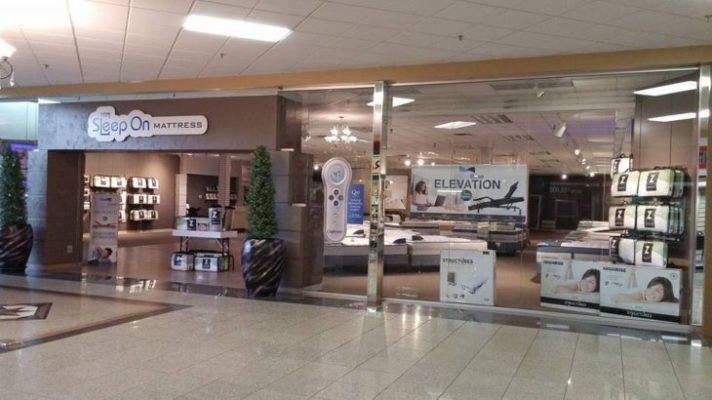 Sleep On Mattress began as Fundamental Furniture in south Bismarck. 
We found that there was a need for a quality sleep center with a relaxed shopping environment.
Sleep On Mattress is dedicated to pairing each client to a solution that will offer many years of comfort and quality.
Stop in today and see what sets us apart from our national chain competitors. We are 100% local. We aren't just paying lip service either. Sleep On Mattress is owned and operated right here in Bismarck.
We can easily offer low prices to the frugal shopper because we pay no franchise fees, we have no corporate overhead and best of all we don't work on commission. Finally a large portion of our showroom floor is manufactured in Grand Forks, North Dakota.
Shopping with us supports your local economy and neighbors in state.  
[/col] [/row] [/section] [message_box bg_color="rgb(74, 74, 74)" padding="36″] [row v_align="middle"] [col span="7″ span__sm="12″]
our location
Sleep On Mattress is located in the Gateway Fashion Mall in North Bismarck.
The store sits in the heart of the mall right across from the Prairie Peddler.
[/col] [col span="4″ span__sm="12″]
Sleep On Mattress
2700 State Street STE F4
Bismarck, ND 58503
Store Phone (701) 751-1891
or
Rob at (701) 220-3407
[/col] [/row] [/message_box]